Intel's new Alder Lake 12th gen CPUs are out, packing a severe punch in their respective price ranges. And casual gamers and enthusiasts are including these new chips in their builds.
Intel Core I9 12900k is this year's top-of-the-line CPU. When properly overclocked, it can deliver great performances. To achieve that goal, it needs the most efficient ram possible. So if you are in the market for a gaming Ram, you've come to the right place.
This detailed guide will provide information on all the best rams for an Intel I9-12900K currently available in the market to make selecting one for your build a breeze. We will classify them into Price, CL rating, XMP, Frequency, etc. So let's get into it.
Most importantly, buying a Ram should be fast and reliable as it is the bridge between components. Building a custom PC requires a powerful Ram and should have key features such as overclocking ability, etc. So don't take tension. We have all covered.
We have researched some of the best Rams to help you build a PC with different categories. So without further due, let's get into it.
Quick Shopping Tips:
Frequency: The speed or rate at which the memory operates efficiently, measured by MHz.
XMP
eXtreme Memory Profile or XMP is the instructions to the Bios regarding what frequencies, timings, and voltage to run the Ram. Also, pushing the frequency above stock to its maximum capacity. XMP is turned on with a single click in the bios, making it the easiest step to increase your computer efficiency.
CL/CAS Latency
Column Access Strobe Latency is the delay between the memory controller requesting data from the RAM and the available data. It is the first number listed on the kit's timing.
Timings
Memory Or Ram timings measure the time it takes to read memory after it is ready and to prepare a new row for using data.
Our Recommendations
| Award | Design | RAMs | Retailer |
| --- | --- | --- | --- |
| Extreme High-End-Performance (DDR5) | Best Pick | | Check Price |
| Best Mid-Range Performance | | | Check Price |
| Best Budget Friendly Performance | Staff Pick | | Check Price |
Above, we have provided the lists of Rams with the award that we have given them concerning the work quality and price they provide.
So let's hop into it.
G.Skill Trident Z5
Best Pick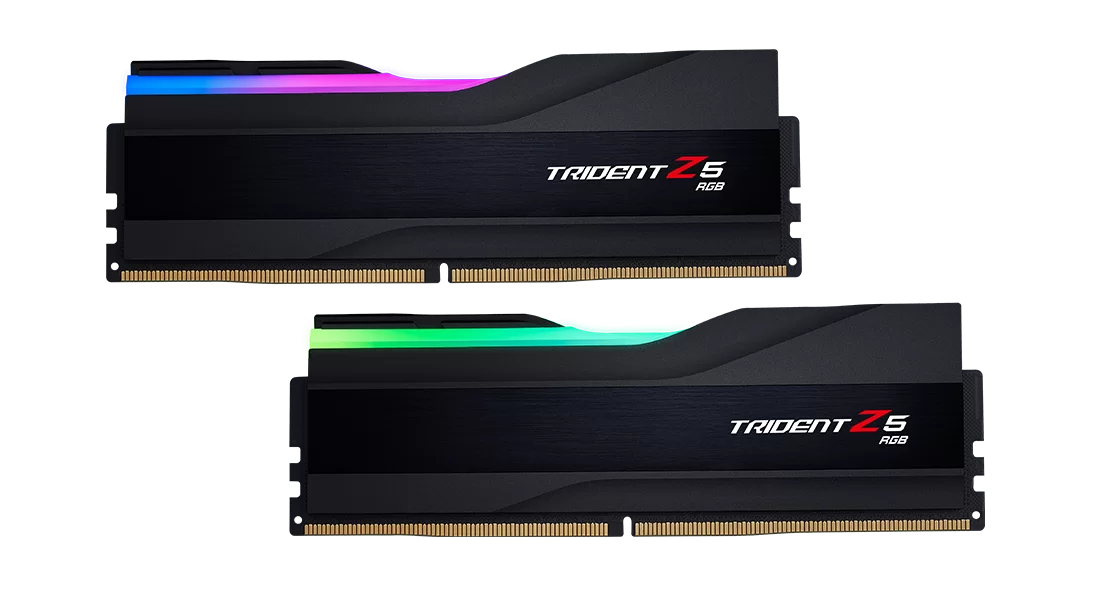 | | |
| --- | --- |
| DDR Type: | DDR5 |
| CAS Rating: | CAS 30 |
| CL Timing: | CL30-40-40-96 |
| Frequency: | 6000MHz |
G.Skill Trident Z5 is the pinnacle of DDR5 Rams currently available. It offers the lowest 36 CAS Rating while seamlessly reaching frequencies of 6000MHz. It is designed for Ultra-High-End performance systems on DDR5 Platforms. Specifically for systems built with a Z690 motherboard. Allowing you to tap into a whole new dimension as an overclocker
It is a costly kit, but someone with an I9-12900K should not settle for anything less as it is a stepping stone and provides all the technicalities needed for ultimate performance. Because of its tight CL timing of CL30-40-40-96.
Trident Z5 has a sleek and streamlined aluminum design, available in gray or black. It is ideal for those looking for the best ram available while not skimming out on aesthetics.
The RGB of Trident Z5 is a bright but soft glow. They aren't as bright as a Corsair Ram but look fabulous, nevertheless. Featuring RGB Control through G.SKILL Lightning control software and supported by third-party motherboard software, it makes the RGB choices a breeze.
Pros
Super High-End Performance
Built for I9 12900k

Tight CL Timings
Corsair Dominator Platinum RGB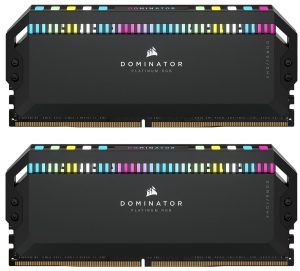 | | |
| --- | --- |
| DDR Type: | DDR4 |
| CAS Rating: | CAS 16 |
| CL Timing: | CL16-18-18-36 |
| Frequency: | 3200MHz |
Corsair Dominator Platinum is the best price-to-performance ratio ram, clocking in at 3200mhz while having a tight timing of CL 16-18-18-36. 3200MHz is the ram frequency specified by Intel, resulting in this being the best option currently available for Intel I9 12900K.
Being a mid-ranger, this Ram has all the shenanigans required for a gaming ram. Having RGB controllable by Corsairs ICUE Software makes syncing your Ram to your other components a breeze.
Not to mention Corsair has implemented their patented cooling design called DHX. It allows the Ram to work while being under stress very efficiently.
Pros
Best for all types of users
Patented Cooling DHX
ICUE Ram Support
G Skill Ripjaws V
Staff Pick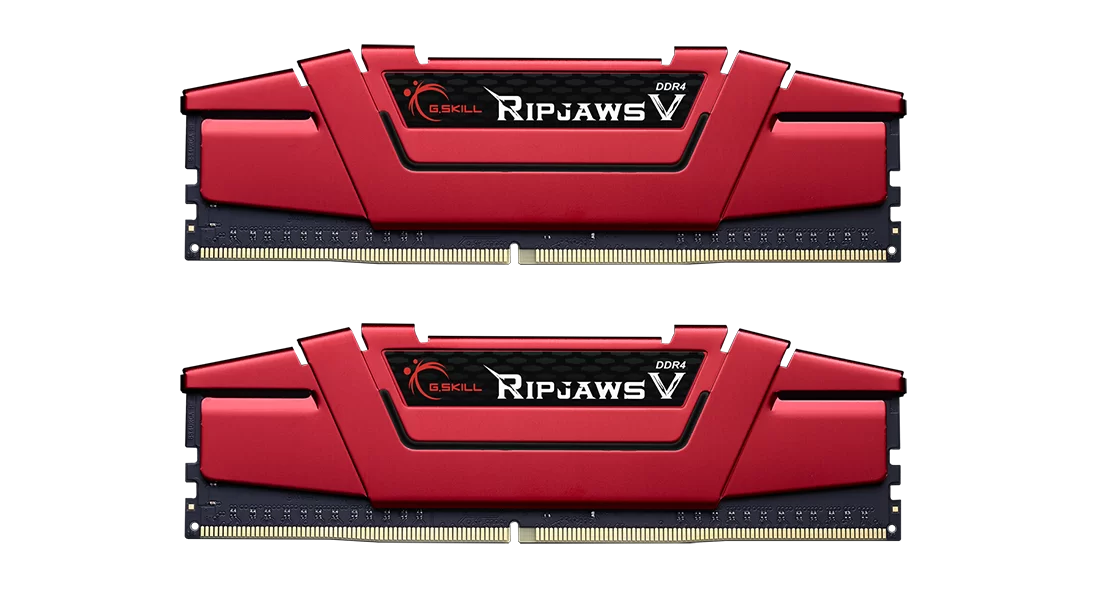 | | |
| --- | --- |
| DDR Type: | DDR4 |
| CAS Rating: | CAS 15 |
| CL Timing: | CL15-15-15-35 |
| Frequency: | 2400MHz |
We have another entry of G-Skill in our list, The G Skill Ripjaws V being the most budget-friendly ram currently available.
It is clocking in at 2400MHz, a very low tier frequency, with a relatively average CL Rating of 15 and timing of 15-15-15-35.
Sometimes all you require is a set of ram that will get you the most performance on a cheap budget. This ram will fulfill that requirement,
It has no RGB and has only two colors, black and red. Specifically made for those who do not care much about flashy lights inside their system.
It can be bumped up to 3200MHz when properly overclocked, although the CL rating will increase to a CL 18, rendering the frequency increase meaningless.
Pros
Affordable
Tight Timing
High Overclock Capacity
Learn more about Intel Core i9-12900K
Frequently Asked Questions
Can you use DDR4 with 12900K?
Our recommended configuration for the i9 12900K is the 32GB kit, just like the others, running at DDR4-3600 MHz speeds at CL16. This combination will be ideal for a gaming PC, but if you want something for a workstation, you might consider increasing the capacity to 64GB and the RAM speed.
Does RAM speed matter for Intel 12th Gen?
In benchmarks focusing specifically on frequency and latency on both DDR4 and DDR5 memory, Techspot tested a variety of applications and games on Intel's 12th-gen Alder Lake CPUs. The TL;DR here is that the frequency and latency usually don't matter much.
Can you mix DDR4 and DDR5 RAM?
All DDR RAM types are not backward compatible, so you won't find any DDR5 RAM modules compatible with DDR4 ones. So you will need a new motherboard to fit DDR5 RAM modules into their slots, and you can't put them in DDR4 slots. Doing so will cause the system to crash, or it won't even start.